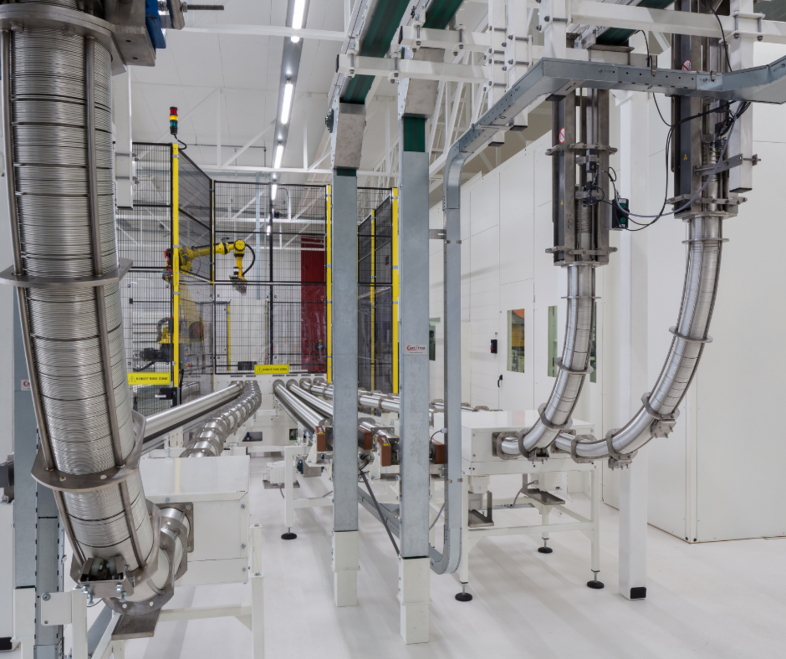 Field Service Engineer (Chicago & Virginia, USA)
Canline is seeking two Field Service Engineers who will get a thrill from being part of a fast-growing global group that's bringing its expertise in industrial automation to North America. Canline (part of the XANO Group) is specializing in designing complete turnkey solutions in high-speed transport and handling systems for the metal and aluminum can making industry—always with their customers' best interest at heart, creating manufacturing efficiencies while reducing maintenance needs. Most likely, their machines are being used in producing the Coca Cola products you enjoy. With operations all over the world, Canline was founded in 2009 in Ersel, the Netherlands. These positions are remotely based in Virginia and the Chicago area where the company setting up its brand-new office to serve its clients across North America.
A Position Where You'll Be on the Frontlines of Industrial Automation for the Global Packaging Industry
As Field Service Engineer you will manage the installation and service of Canline's ultra-modern machines at its customers sites. Typically, this includes packaging machinery, robots for palletizing, conveying, digitalized solutions for remote support and the line control to manage the flow. We expect that you enjoy working with the latest technology within automation and being part of a digitalized environment. The ideal candidate will have a strong understanding of mechanics, pneumatics, and the build-up/commissioning of production lines. It's a huge advantage if you have experience from electrics and programming of PLC and robots…or are eager to learn these disciplines. Your technical skills are as important as your commitment to delivering top notch customer service and we expect you to be able to work independently at times (with support from the technical team). At Canline it is important to have fun at work. Together with your customers and colleagues you are very much part of shaping the future of the companies. We thoroughly value "self-motivated" team members with a positive can-do attitude who enjoy a collaborate and international team environment. The job requires you to travel up to 30% mainly within the US, but occasionally internationally. These positions are remotely based, one in Virginia and the other one in the Chicago area where the company is setting up its brand-new office to serve its clients across North America.
What We Expect from You
Your Work Area, Work Experience & Education
Based in Chicago or Virginia
Bachelor's Degree in Engineering (preferred)
3-5 years of work experience in a similar role in a related industry
Good understanding of mechanics and pneumatics
Proven track record of installation and commissioning of production lines.
Experience in electrics and programming of PLC and robots is a big plus
Fluent in MS Office Suite
Willingness to travel up to 30% of the time, often on short notice
Your Skills, Traits & Style
Outstanding customer service and problems solving skills with extreme attention to detail and quality
Ability to handle simultaneous activities and work in a hectic environment
Flexible, responsible, and dependable team player
Outstanding English communication skills
Dedication and desire to build a long career within the technical field.
Positively contribute to NPB's work environment and culture
Self-sufficient and pragmatic self-starter—you get things done
High energy and drive with the ability to multi-task
Hands-on, Can-do, Can-try approach
What We Offer is More than Just a Job …
An excellent fun and team-focused work environment where individuals truly make a difference
Working with state-of-the-art technology
An informal and positive working environment
An opportunity to be a part of a truly innovative and a fast-growing international company
Personal and professional development. Every day will be different and full of rewarding challenges!
A team of highly qualified co-workers who are willing to share their knowledge and experience
A competitive salary including healthcare insurance and 401K
Interested?
Please contact Gunilla Girardo at gunillagirardo@yer.com or give her a call at +1 571 488 0426