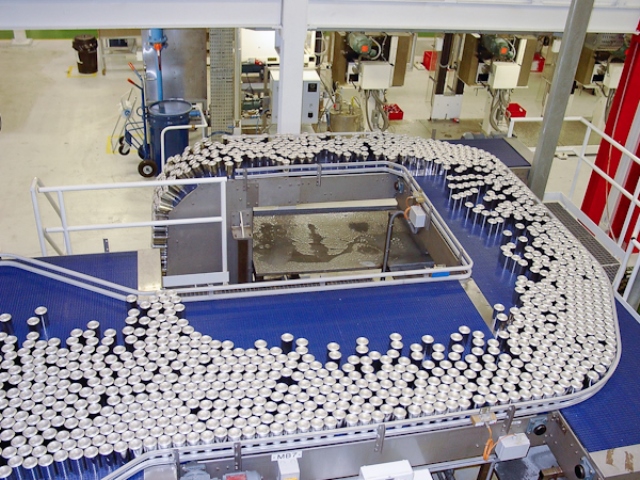 2-pc canlines
For the 2-pc canmaking industry Canline offers complete conveying solutions for aluminium, steel and swing-lines (Aluminium + Steel cans). In the 2-pc lines, Canline's innovative mass-conveying concept (available in several widths) is a major flexible, light weight and cost saving part of a total line. This concept enables very easy assembling, installation and possibly local modifications.
Implemented projects 2-pc lines:
BAO Steel - Foshan, Chengdu, Shanghai, Zunhua - China
Rexam - La Selva - Spain
Ardagh Group - Deventer - Netherlands
Ardagh Group - Moëlan-sur-Mer - France
Ardagh Group - Znojmo - Czech Republic
Crown Cork & Seal - Maghreb - Tunisia
Crown Cork & Seal - Sevilla - Spain
For more information about our 2-pc Canlines please contact us or take a look in our 2-pc Leaflet.