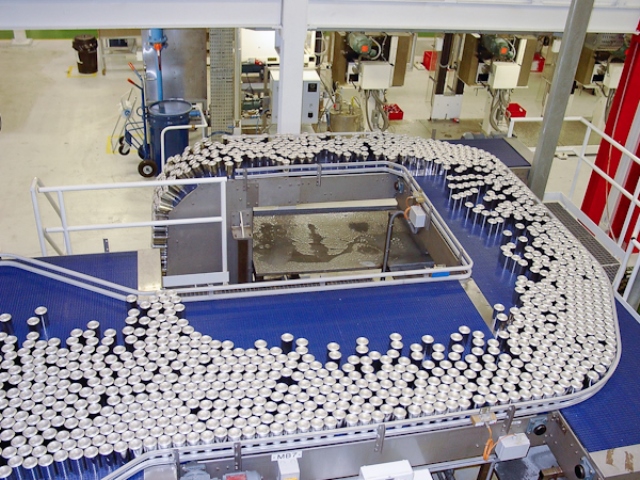 2-pc canlines
For the 2-pc canmaking industry Canline offers complete conveying solutions for aluminium, steel and swing-lines (Aluminium + Steel cans). In the 2-pc lines, Canline's innovative mass-conveying concept (available in several widths) is a major flexible, light weight and cost saving part of a total line. This concept enables very easy assembling, installation and possibly local modifications.
Implemented projects 2-pc canlines
Contact our Sales team
Please reach out to us if you have any questions. We are happy to help you!
You can contact us on +31 (0) 497 53 11 00 or send an email to info@canline.nl.
Brochure 2-pc canlines and specs
Read more about our 2-pc Canlines in the brochure. Click here and download the brochure.
Other Canline products
Would you like more information about other Canline products? Check them out here.